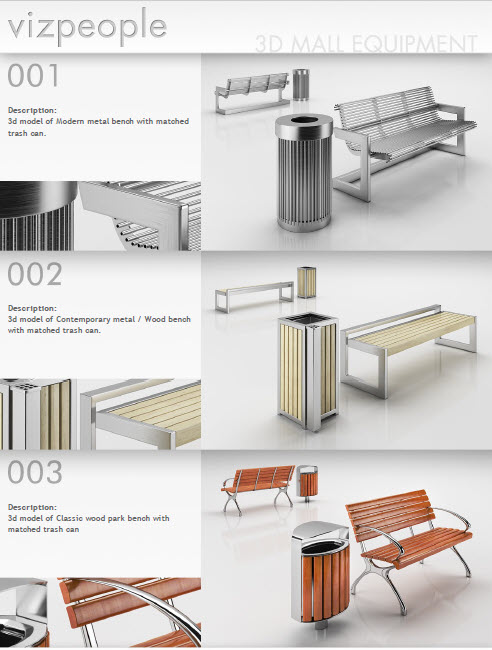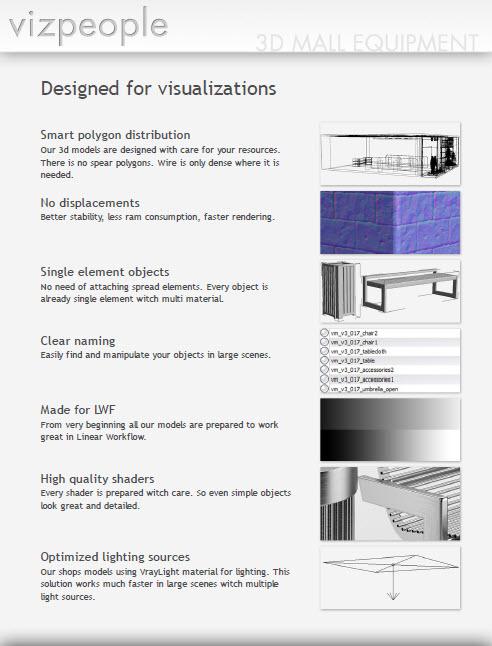 viz-people 3D Mall Equipment | 2.85 GB
Viz-People 3D Mall Equipment delivers 80 highly detailed 3d models of Shopping Center furnishing. This collection is designed for architectural visualizations made in 3ds MAX and Cinema 4D.
Viz-People provides royalty free 3d models, our libraries can be used as part of commercial pictures & designs at no extra charge.
This collection contains:
– 20 Shop windows with low poly interiors
– 20 Beautiful Architectural tress and bushes in pots
– 10 Commercial stands
– 10 Furniture sets for restaurants and coffee shops
– 10 Benches with matching trash bins
– 4 sets of modern street lamps
– 6 public usage equipment
Available formats
*.max (3ds Max 2010 + Vray 1.5)
*.obj (Without shaders and textures)
you must be registered member to see linkes Register Now