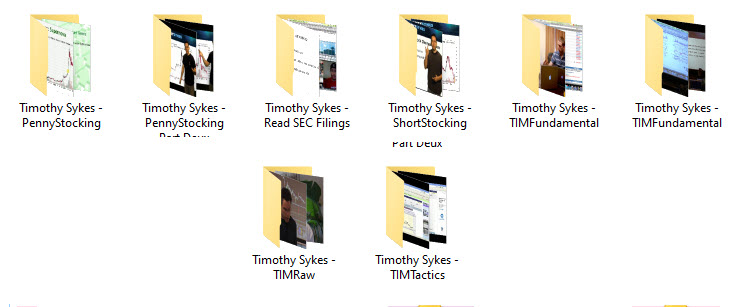 TIMOTHY SYKES PENNYSTOCKING DVD's
Description : Timothy Sykes, trading on the stock exchange, turned his initial $ 12,000 into more than $ 2 million (before taxes) – a result available to very few.
 In the exchange community, he is famous for his original trading strategy and the sites he founded, which are deservedly popular among Internet users. However,
Tim is best known for appearing on CNBC's hit Wall Street Warriors.
In this distribution you will find the most complete information about the Tim Sykes system. A total of over 60 hours of video, on 30 DVDs.
Some discs are supplemented with slides from lectures. As a bonus, Tim's book: An American Hedge Fund is included in the giveaway.

you must be registered member to see linkes Register Now