Ryann Dowdy & Kelly Roach – The Social Sellers Academy | 72.9 GB
Create Unlimited Growth for Your Business Without Taking a Single Sales Call!
You can only go so far on your own. An empowered sales team is essential for 7 and 8 figure CEOs.
Your sales team should be making consistent sales for your business – even when you step away. Let us train your sales person (or team) so you can get back hundreds of hours and still make sales consistently and reliably in and out of launches.
The Social Sellers Academy Experience
In this extensive, high touch, 6-month program your sales person will experience:
World-Class Support & Accountability
– Our Daily Sales onDemand Training System
– Both live and recorded trainings for your team.
– Training + Coaching available Monday-Friday (YES, Every Day!)
– Weekly Q+A sessions to help your team troubleshoot and stay on top of leads.
– Live role-play sessions each week because practice is the key to confidence in sales.
– Consistent success coach check-ins will be put in place so your team is held accountable for their results and completing the course.
– Data tracking to determine your seller's metrics, close rate, and improvement so you can forecast and plan ad spend with accuracy.
– Real-life assignments for immediate implementation of what your seller is learning.
– Bi-weekly check-ins with YOU, the CEO, so you can make sure you are reinforcing the right behavior with your team, outside of training.
If your sales person meets the milestones and benchmarks set during the 6 month program, they will become a Social Seller Academy Certified Seller.
Why does this matter to you?
Because if your sales person gets their certification, it means they are hitting their sales goals and making your business goals your business reality.
You won't have to spend HOURS on end in the DMs with your sellers. We'll do that for you.
You won't have to drudge through your team's sales calls to see where the issues are, we'll help train and troubleshoot before they get on the call.
The Daily Sales on Demand training system used in this academy is designed to get you real results in less time, without pulling you away from doing what you love, or what the business truly needs from you.
This is basically a Ph.D. in sales, taught by people who perfected the approach!
AND.
If for some reason your sales person doesn't meet the milestones and benchmarks, they can repeat the program until they achieve success with no additional fee.
No stress, no pressure,
and no LIMIT to what you will accomplish!
RAOEWYERFRSDEODYEHKELRRSDOECDIALESDEMY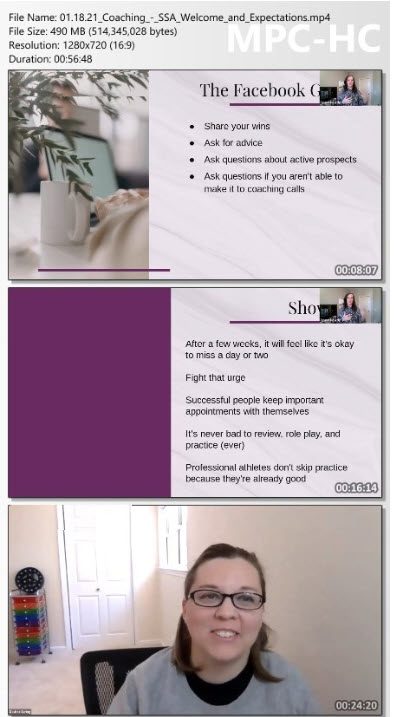 Use Brave Browser that helps when download from Uploadrar
brave.com
you must be registered member to see linkes Register Now