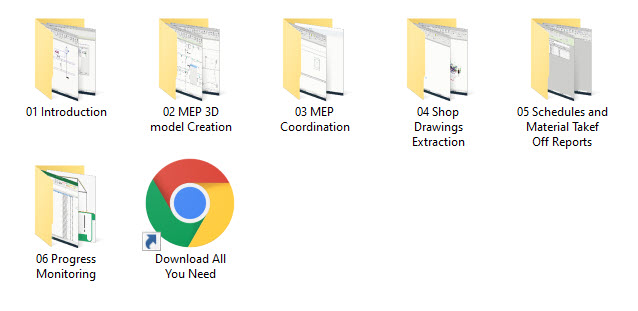 Revit MEP Beginners to Advanced (Contractor Services)
What you'll learn
1) 2D to 3D model Creation
2) MEP coordination by finding the clashes and solving them
3) Extract the coordinated shop drawings and builders work
4) Prepare the builders work by using dynamo
5) Schedules and material take off extraction
6) MEP Progress Monitoring
Requirements
Be able to read MEP drawings
Need to install a trial of Autodesk Revit 2017 or later versions
Need to install dynamo 1.3.4 (Optional)
Description
In this course students will be familiar with the BIM services needed for the contractor to execute the mechanical, electrical and plumbing works on site with less time and less cost by providing the construction site with the coordinated shop drawings and exact material take off reports. So first we will learn the Revit basics of how to start a new project, setting up templates, linking the architectural model and the designed drawings into our live model and creating views and levels, then we will learn how to read and convert the designer MEP drawings into 3D models and all the tips, tricks and shortcuts needed to perform the work faster, then we will go through the coordination process by finding the clashes and solving them. Then we will use dynamo to create the builders works, then we will extract the shop drawings and the builder works from the coordinated model and we will learn how to create schedules for the MEP categories and finally we will reflect the site progress on the MEP model then we will extract progress monitoring report for all MEP elements. This course is aimed at complete beginners who have never used Revit before and want to increase their career options by learning Revit MEP. The ideal students for this course are the mechanical engineers, electrical engineers, BIM engineers, BIM drafters.
Who this course is for:
MEP Engineers
BIM Engineers
MEP Draftsmen
Anyone who wants to learn 3D MEP modeling
you must be registered member to see linkes Register Now