Etsy Seo 2023 Masterclass From A Top 1% Seller
MP4 | Video: h264, 1280×720 | Audio: AAC, 44.1 KHz
Language: English | Size: 2.20 GB | Duration: 3h 3m
In-depth SEO Guide with Practice Lessons, How to Sell With & Without Ads and How to Make YOUR Product Stand Out
What you'll learn
How to find the best KEYWORDS to rank high in searches
How to create a listing from scratch in 3 PRACTICE LESSONS for 3 different products (digital, physical & via Printful)
How to integrate Printful with Etsy with step by step instructions and SEO
How to make YOUR product stand out in the Etsy universe
How to sell WITHOUT ADS & how to drive your own traffic
Step by step strategies for sales & campaigns
Proven Etsy Ad Strategy
Using Corjl to automize your customized listings for digital products
How to create a newsletter campaign with step by step instructions
How to PRICE your item
How to calculate your Return On Investment and what is a good ROI for Etsy Ads
How to write SELLING descriptions & a KILLER about section
How to think like YOUR Buyer
Everything about Etsy SEO & All my proven strategies and tips that got me in the top 1%
6 downloadable resources & templates for your listings
Requirements
No previous experience needed, just faith in yourself and your talent! You've got this!
Description
Brand NEW Etsy SEO MasterClass, created by a top 1% Etsy seller!Welcome to my brand new course! I am back and I am so happy to share with you my latest masterclass that answers all your feedbacks and reviews, here on Udemy. After a successful year where I have worked with over 100 entrepreneurs and had more than 3,000 students from all over the world, reached more than 24,000 sales on Etsy and over 7,000 5-star reviews, I am back with more strategies and tips that will help you master Etsy and skyrocket those sales.This course is an in-depth SEO guide and experience with PRACTICE LESSONS that will show you how to create listings from scratch in all areas from digital to physical products, including Print on Demand and how to successfully create your Printful integration. If you are just getting started or you wish to learn how to set up an Etsy store, I recommend to take my previous course first Learn Etsy from a Top 1% SellerThis course is an in-depth SEO MasterClass.In this course, we will explore all my proven strategies and tools and you will learn: Everything about Etsy SEO – from creating listings to everything that you need to have a great overall rank of your storeHow to rank high in searches with the best and accurate keywords and how to stand out in the sea of search results How to sell with & without adsHow to drive your own trafficHow to price your item – I show you exactly all the hidden fees and costsHow to enrich your exposure with customized products and how to use Corjl to automate your custom digital listingsHow to integrate Printful and how to create a listing in Etsy via PrintfulHow to create a newsletter with step by step instructions in MailChimpHow to successfully run sales and campaigns with step by step instructionsHow to tell your story and the importance of TRUSTAnd so much more!!! This is more than a course, this is an experience and I am delighted to be your instructor and share all my knowledge with you. Are YOU ready to conquer 2023? Let's start our journey today!
Overview
Section 1: Introduction
Lecture 1 Introduction
Lecture 2 Think Like A Buyer
Section 2: Finding The Best Keywords
Lecture 3 How does SEO work?
Lecture 4 Etsy Keyword Tools
Lecture 5 Etsy Analytics
Lecture 6 Use The Search Box
Lecture 7 How to Choose the Right Keywords
Section 3: The Key Components of Your Listing
Lecture 8 The Key Components of Your Listing
Lecture 9 PRACTICE LESSON 1
Lecture 10 Be ACTIVE
Section 4: The Power of Visuals
Lecture 11 Thumbnails that Shine
Lecture 12 Use Videos
Section 5: Tell A Story
Lecture 13 The Power of Storytelling
Lecture 14 Write Selling Descriptions
Lecture 15 Write a Killer About Section
Lecture 16 Personalized Products
Lecture 17 How To Make Your Product Stand Out
Section 6: Shipping & Production
Lecture 18 How To Price Your Item
Lecture 19 Production & Delivery Time
Lecture 20 Complete Shop Profile & Clear Policies
Lecture 21 PRACTICE LESSON 2
Section 7: The Importance of Trust
Lecture 22 The Importance of TRUST
Lecture 23 Buyer Disputes and Cases
Lecture 24 Copyrights and Trademarks
Lecture 25 PRACTICE LESSON 3
Section 8: Marketing With & Without Ads
Lecture 26 How to Sell without Etsy Ads
Lecture 27 One More EXTRA Tip
Lecture 28 Running Sales & Campaigns
Lecture 29 Etsy Ads STRATEGY
Lecture 30 Email Marketing
Lecture 31 Driving Your Own Traffic
Section 9: Meet You At The Top
Lecture 32 You are here to WIN
Newbie Etsy Sellers,Anyone who just opened an Etsy store or plans on doing that in the future,Anyone who struggles with their Etsy store,YOU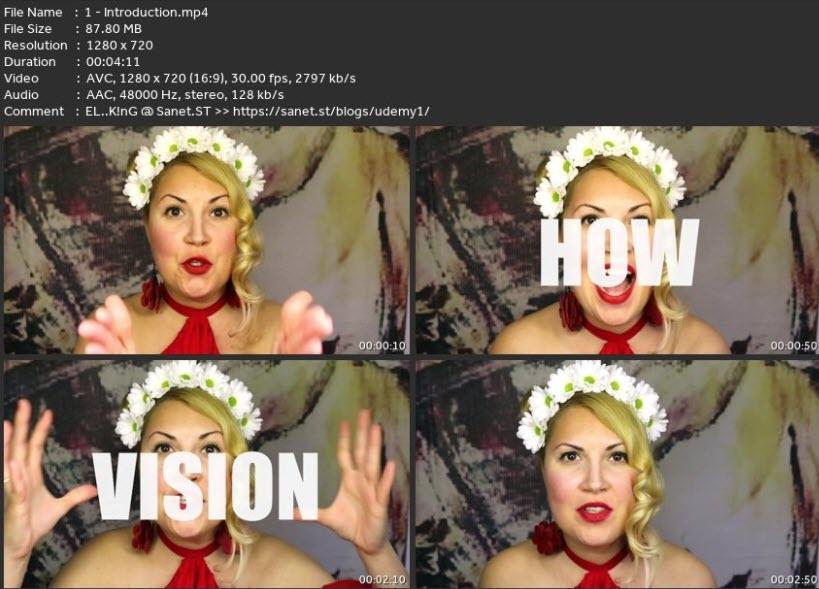 EATSYEHRGAESEODEMASTREFDCLASSDHFEROM
you must be registered member to see linkes Register Now