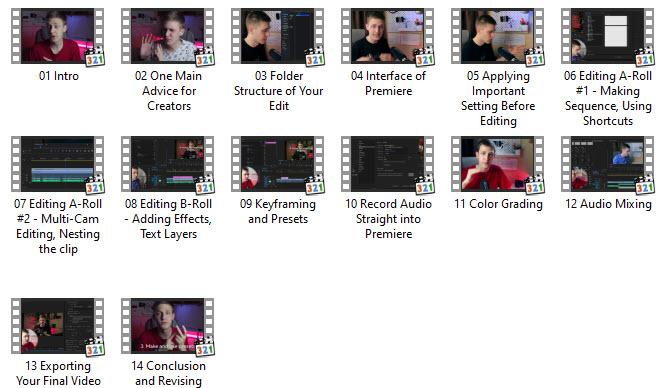 Editing YouTube-videos in Adobe Premiere Pro for Beginners
Make better video for your YouTube-channel!
In this course I'll show you my knowledge and experience of using Adobe Premiere Pro for making YouTube-videos. I'm Evgeny Maximov.
I'm individual photographer and videographer from Russia. I started to edit videos for YouTube in 2014. And for now I edited around 900 videos using Adobe Premiere Pro.
What will you learn?
How to organise your editing work;
What shortcuts and tips to use for fast editing;
Edit videos step-by-step using different effects, text layers and keyframing.
A lot of different courses show you everything that you can use in Premiere Pro. I have another view on this. I show you only these tools that work for you.
Which tools will I show you in this class?
Folder and Interface Structure
Useful shortcuts, making and saving Presets
Multi-Cam editing, Nesting clips
Text Layers
Keyframing
How to record audio straight into Premiere
Color Correction
Audio Mixing
Exporting your final video
Homepage
you must be registered member to see linkes Register Now