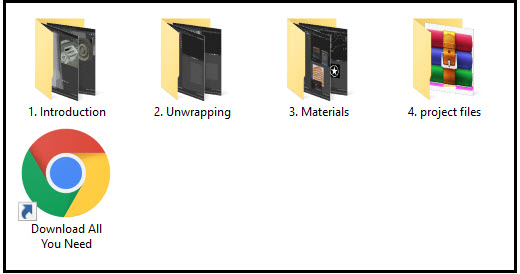 Blender: Create Jeep Willys MP 1942 From Start To Finish
What you'll learn
Modeling, I will create in front of you tons of easy and complex objects step by step.

How to add the reference images with very easy way to start the journey of modeling.

How to start modeling and create complex shapes from primitives shapes that comes default with blender.

How to use Loop tool addons, this tool is very important and you will see how I used it and how it's helpfull.

How to use Pool tool to create complex object with it.

How to Unwrap hard surface object with very easy way.

How to use HDRI Images to illuminate the scene and create natural lighting.

How to create realistic materials to boost the realism of the final render.

How to take your final shot.

Requirements

You need a computer with Blender 2.91 of above installed on.

basic information about how to use blender, how to navigate how to move objects ext…

Description

Before you read the description I advise you to see the intro video and switch the video resolution to HD to see the details better.

These kinds of projects like creating Jeep Willys 1942 needs time and decent knowledge in modeling in general, where to start how to create complex shapes from primitives shapes, and we will go through all of that step by step.

We will start by adding the reference images and align them correctly to start the journey of the modeling.

Modeling will take the most of the course time because there are tons of objects we need to cover in this section, and it will be fun to go through because I explained all the steps that I made, that's mean it will be easier to you to follow along with me.

When the modeling section is finished we will go to the Unwrapping section, in this section, we will unwrap most of the necessary details of the vehicle to make these objects receive the texture correctly without any problem, and at the end of the day to get realistic results.

After that we will go to the materials section, in this section we will create the materials one by one and add them correctly to the vehicle and make it a bit old and rusty with some imperfections to boost the realism to the maximum.

After that we will ad the camera and make the scene ready to make the final render, we will use HDRI images to illuminate the scene with natural lighting, and that's will help to have a realistic render.

This description is just a short overview of the course, too many details and nice stuff you can see inside I don't like to mention them here because I want to make the description short and straight.
you must be registered member to see linkes Register Now