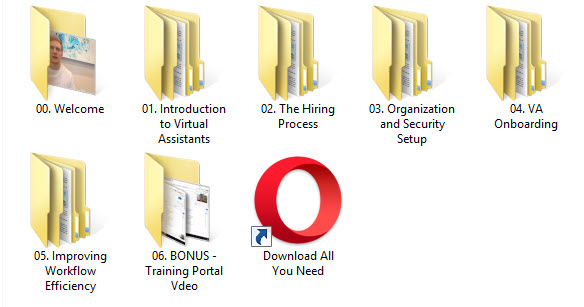 Antoine : VA Mastery Course
everything you need to know about managing virtual assistants
In this VA Mastery course for real estate investors you will learn everything you need to know and more on how to build a team, systematize, and pump your business full of hot leads at an extremely low cost utilizing Virtual Assistant's
FREE PERSONAL MENTORING CALL: The next group of people to take action and join the VA Mastery course will have the opportunity to be mentored personally by me on how to implement these proven strategies in their business and achieve maximum ROI.
I will go over
My "Dream Team" employee structure to scale up the business
Using KPI's to predict revenue and hit your goals
My "Core 4" Marketing Process
How to hire and train an acquisitions manager, dispositions manager, and more
How to stay compliant with the Do-Not-Call list
Our high converting seller script
Who to hire and where to find them
How to avoid high turnover with your calling agents
How to train new callers in less than a few hours
How to cut cold calling lead costs down by 50%
What to pay your calling agents
Setting income goals to determine how many calling agents to call
Target numbers for your agents to hit on a weekly basis
YOU WILL LEARN ALL OF THIS AND MORE!
I HEREBY AUTHORIZE V1 TRAINING LLC AND ITS AFFALIATES TO CHARGE MY CARD FOR A DIGTAL PRODUCT. I ALSO UNDERSTAND THAT SERVICES PAID FOR ARE SOMETIMES NOT DELIVERED ON DEMAND. Authorization: I also Understand that if there is any dispute or dissatisfaction regarding the merchandise paid herein, including fees paid by V1 TRAINING LLC AND ITS AFFAILATES . to others that said dispute shall be taken up directly with V1 TRAINING LLC. I agree that I will NOT request a charge back or credit to my credit card in connection with any charge made pursuant to this agreement. I hereby expressly waive my rights to request any charge back against V1 TRAINING LLC. now and in the future. In the event I do attempt a charge back to my credit card, then in the event of lawsuit being filed by V1 TRAINING LLC. in relation there to, the prevailing party shall be entitled to recover all related attorney's fees and cost of suit.
you must be registered member to see linkes Register Now