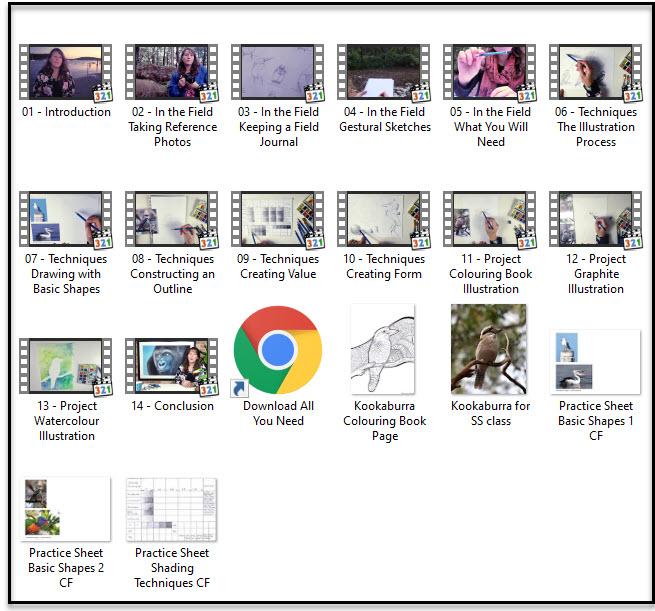 Wildlife Illustration for Beginners Find your wings!
Christine Friend is an illustrator with years of experience, currently creating original artworks for Diamond Dotz® to use on their beautiful products.
Wildlife Illustration for Beginners: Find your wings! is designed to give you a bird's eye view of Wildlife Illustration from the field to the finished artwork. The focus of this class is on bird illustration but the techniques that you learn can be used for drawing other animals as well. For those of you that really have a passion to be an illustrator, this class is packed with opportunities to learn about the process and to have a go at some fundamental techniques.
Along the way you will learn:
How to use a sketchbook journal
How to take helpful reference photos
How to simplify your subject using basic shapes and negative space
How to create and develop a sketch from a photo reference
Shading techniques, including hatching and cross-hatching
How to draw a kookaburra illustration using the above techniques
Three ways of turning a kookaburra sketch into a finished artwork
For your project you will be creating a kookaburra illustration, in one of three ways; a colouring book page, realistic graphite or a watercolour painting. The materials needed are listed in the project section. No prior experience is necessary. All are welcome! Come and enjoy!
you must be registered member to see linkes Register Now