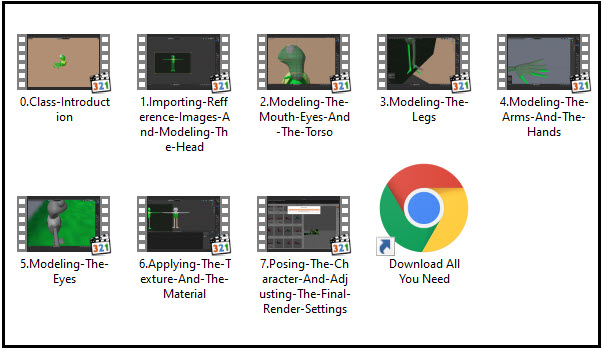 Skillshare – Create Kermit The Frog In One Hour
MP4 | Video: h264, 1280×720 | Audio: AAC, 44100 Hz
Language: English | Size: 1.05 GB | Duration: 1h 12m
Hello guys, my name is Zerina and in this course, I will show you how to create Kermit the Frog from the TV series "The Sesame Street".
We will start the creation process by importing the reference images, which you can find at Kermit references Once we have the reference images imported, we will begin by modeling the head and from there we will model the torso and the rest of the body.
We will use all the basic modifiers and mashes to create this model. For the material, we will use basic material, and also we will use a texture for the body.
Once we are done with the materials and modeling, we will export the model as an fbx file so we can import it into mixamo later. After we find the pose or animation we want, we will download the animation and then import the fbx file back into Blender. At the end, we will set up our camera and prepare the final render settings and background for the scene.
This course is for beginners, but if you are an advanced 3D artist, it can be useful for practice. What are we waiting for, let's move on to the videos!
you must be registered member to see linkes Register Now