F4 ROAD TRIP – VIP Package 50.7 GB
What Is The F4 ROAD TRIP?
It's A Landscape Photography Course Like No Other
The VIP Package contains a wealth of educational material:
40+ In the Field Photography Lessons
37 Post Processing Lessons
Over 20 Hours of Content
Learn How 4 Professional Photographers Work in Real Life Situations
In January of 2020, our group of YouTube stars known as F4 (Thomas Heaton, Nick Page, Gavin Hardcastle and Adam Gibbs) embarked on a mission to create a totally original landscape photography course under the guise of a feature length movie.
During this epic road trip we quickly realized this story was too big to be a movie and so Season 1 of the F4 ROAD TRIP was born. Behold 10 episodes of unique 'edutainment' that takes you on an emotional rollercoaster through some world class landscapes. You also might just learn a thing or two.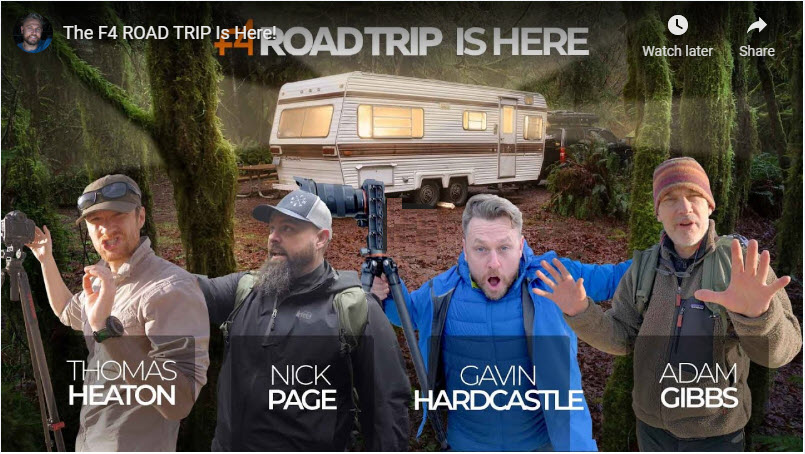 you must be registered member to see linkes Register Now