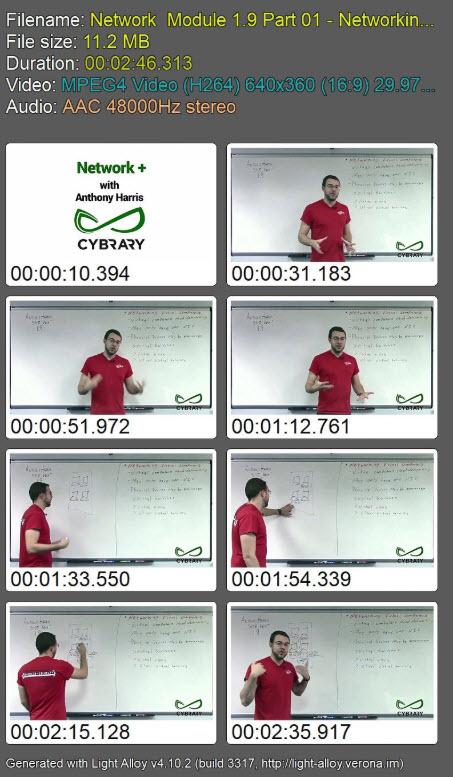 Cybrary – CompTIA Network+ | 8.31 GB
Anthony Harris | Duration: 60h 39 m | Video: H264 640×360 | Audio: AAC 48 kHz 2ch | 8,31 GB | Language: English | 2020
CompTIA Network+ training and certification provides you with the education to begin a career in network administration. This online course teaches the skills needed to create, configure, manage, and troubleshoot wireless and wired networks.
The CompTIA Network+ curriculum covers network technologies, installation and configuration, media and topologies, management and security. After taking this online self-paced course, you'll be able to distinguish between different types of networks, identify features of VPN and VLAN, differentiate and implement appropriate wiring standards, categorize WAN and LAN technology types and properties, implement a basic wireless network and recognize basic network attack types. It's a wide variety of knowledge that can be used for job roles such as a network administrator, network technician, network installer, help desk technician and IT cable installer.
This online Network+ course is recommended for individuals who work in, or are looking to get into networking, cabling and systems administration, prior experience is not required. In addition to building one's networking skill set, this course is also designed to prepare an individual for the Network+ certification exam, a distinction that can open a myriad of job opportunities from major companies.
you must be registered member to see linkes Register Now